METAL LETTERS

Flat Cut and Cast
DURABLE
PRECISION-CUT METAL LETTERS
WITH HIGH-PRESSURE WATER JET AND LASER

Stylish enough for an elegant front enrty yet tough enough for the great outdoors, our Flat Cut Metal Letters and Flat Cut Metal Logos are made true, from high-grade plate metal.
MORE METALS, MORE FINISHES



We offer Aluminum, Stainless Steel, Brass, Bronze, Copper and Core-Ten® steel, we offer the broadest range of metal alloys, finishes and gauges

More choices - more options for you.
LETTERS PRODUCED
IN 7 TO 10 DAYS

Flat Cut Metal Letter orders are manufactured and shipped within 7 to 10 days - even custom produced per your art.
OUR LIFETIME GUARANTEE

These hand-finished Metal Letters are entirely manufactured in-house for quality assurance and tested to last a lifetime or we'll replace it, free.
FOR TRUE
QUALITY
START TO FINISH, GEMINI OPERATES SEVERAL OF THEIR OWN
BRONZE AND ALUMINUM CASTING
FOUNDRIES.


Banks, government buildings and universities have long favored our hand-finished cast aluminum and bronze letters for their classic look, deep dimension and durability.
CUSTOMIZE CAST LETTERS AND LOGOS

We offer the largest variety of font styles, profiles, finishing options, and the flexibility to customize for your needs.
ENVIRONMENTALLY FRIENDLY

Manufactured in Gemini's all-electric, pollution-free furnaces, customizable cast products are made from earth-friendly alloys free of lead and mercury.
CAST LETTERS
PRODUCED IN 8 TO 12 DAYS

Cast Metal orders are manufactured and shipped in 8 to 12 production days from a Gemini foundry near you.
OUR LIFETIME GUARANTEE


Each cast metal letter is finished to your specifications in-house for quality assurance and tested to last a lifetime or we'll replace it, free.
Our manufacturer Gemini guarantees all of its exterior rated products for life. This means that should a letter or plaque break or fade we will refinish or replace the defective materials at no cost to you as long as they are installed on their original location. Please note that this guarantee applies to defective material only, as described in our warranty statement. Any dimensional product used outside will get dirty. Varied climatic and industrial conditions may impact your letter finish. Therefore, regular basic cleaning is recommended. By using a mild dish soap and water, your letters will better retain their original luster. Painted products can be maintained much like the finish on your car, as we use a good quality paint that is oven baked to a hardened finish. Gemini's Interior products do carry restrictions on installation locations, as the top-coats, substrates and finishes are designed for interior use only. These products do not carry a lifetime warranty if used outdoors. Gemini's illuminated products, when filled with LEDs, carry the same warranty as the original equipment LED manufacturer. Most LEDs are designed to last around five years or 50,000 hours. As the LEDs age, they will diminish in lighting intensity and will eventually need to be replaced.
Flat Cut Metal Letters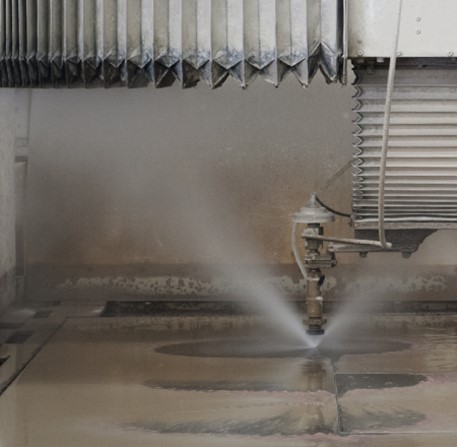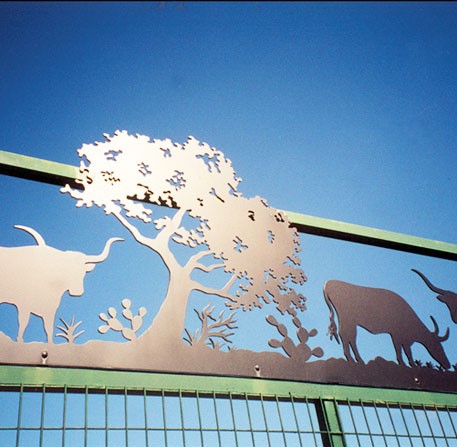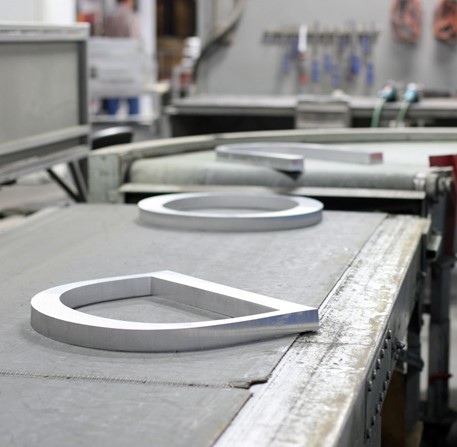 CAST METAL LETTERS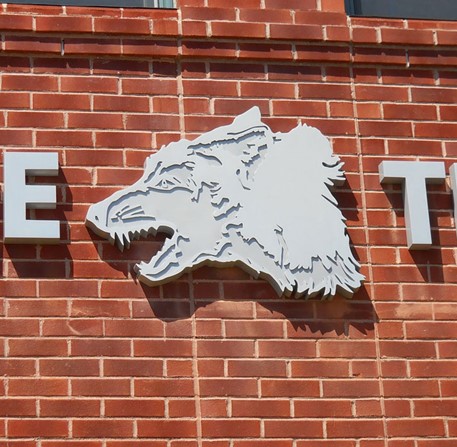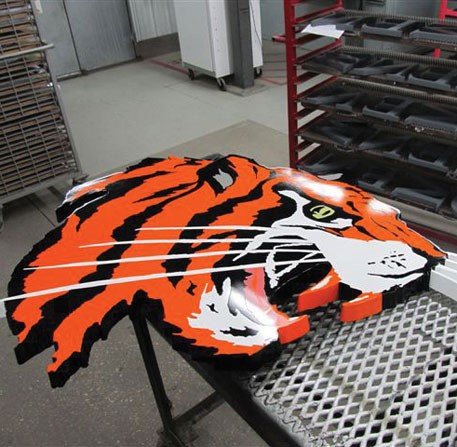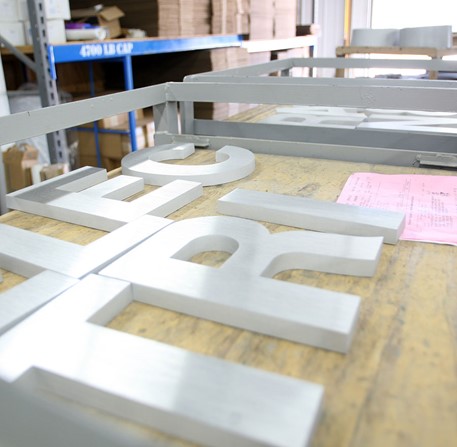 Call us for
more information
1-877-395-9610