ADA & Wayfinding Plaques and Signs

Solid Metal
Call us
for more information
1-877-395-9610
Lifetime Guarantee


We have stringent in-house laboratory testing processes for all metals and paints. Our finishes have withstood thousands of hours exposure to salt fog, moisture, heat cycles and UV light so we can confidently say they'll last a lifetime.
A Beautiful Plaque


Our patent-pending,
precision tooled ADA plaques
are beautiful. They will look great for years to come.
More Metals, More Colors

You have more base metal and painted colors or up to 1200 dpi
photographic images
for the surfaces of your plaques. All plaques are UV-stable, exterior-grade.
Solid Metal for Durability


All of our solid metal wayfinding / ADA plaques are designed and manufactured to meet ADA requirements. They are very durable and will not chip or crack. For the surfaces, you can choose the base metal color, painted colors or photographic images of your plaques.
Full Color Signage

Color options
from multiple spot colors to full-color giclée printing. Combining color with special texture treatments and raised polished finishes creates limitless possibilities.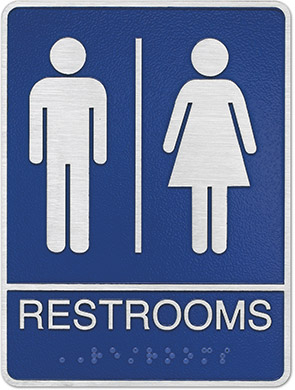 metal ada
restroom sign
Style B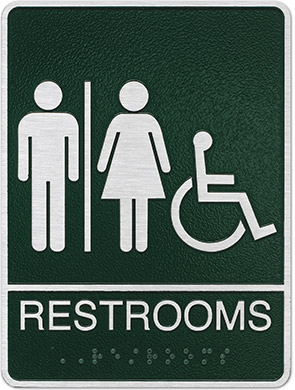 metal ada hc restroom sign Style B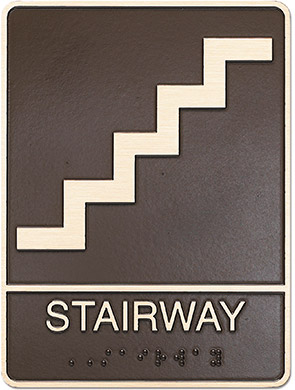 metal ada stairway sign
Style C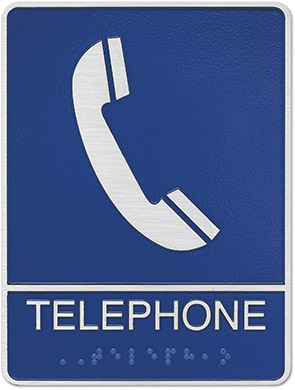 metal ada telephone sign
Style D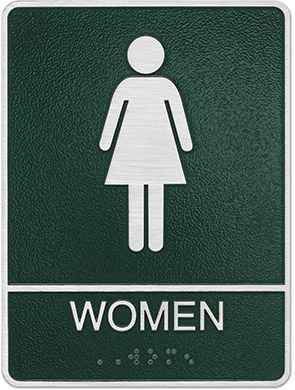 metal ada womens restroom sign Style E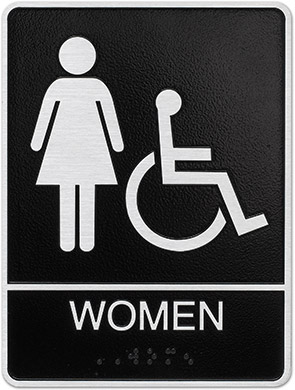 metal ada womens hc restroom sign
Style F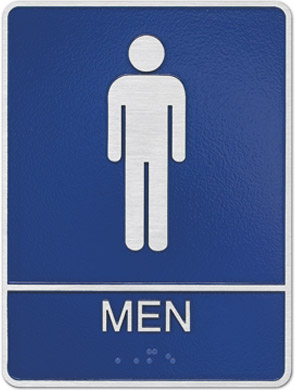 metal ada mens restroom sign
Style G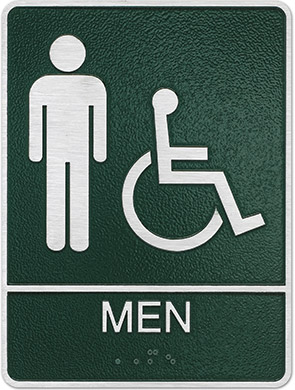 metal ada
mens hc restroom sign
Style H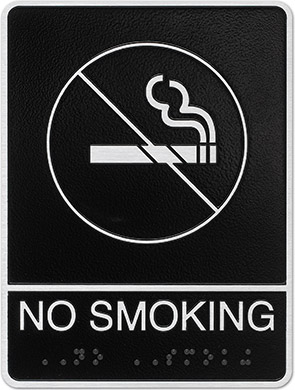 metal ada no smoking sign
Style I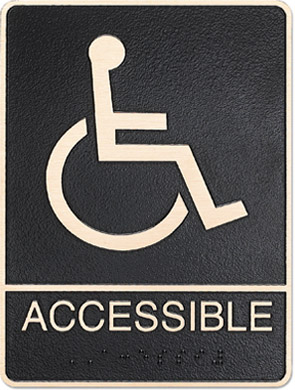 metal
ada hc accessable sign
Style J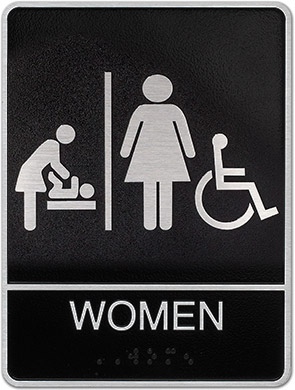 womens restroom ada
solid metal Style K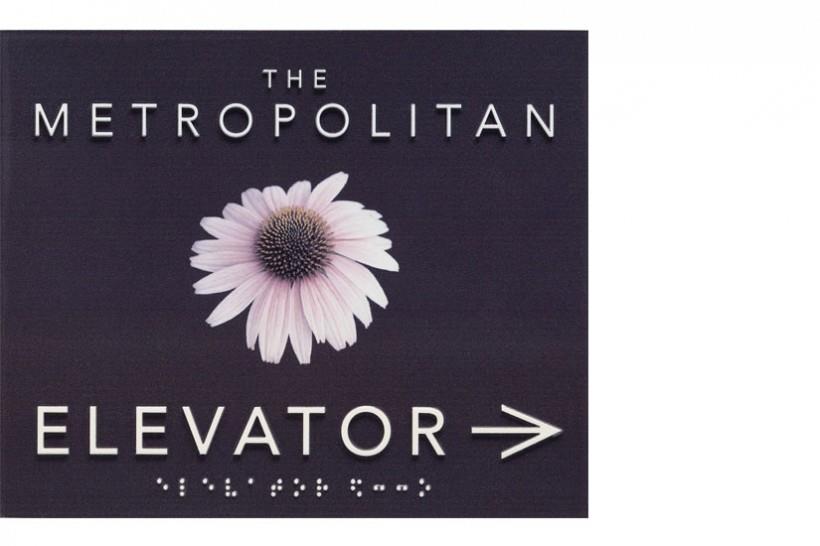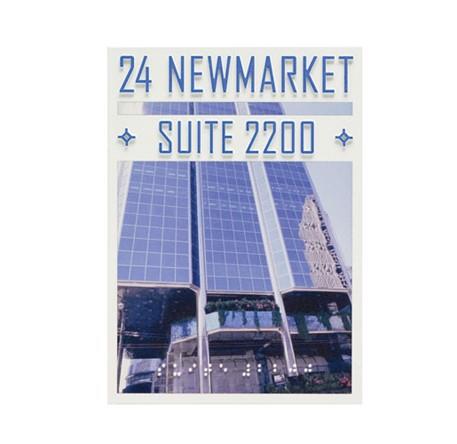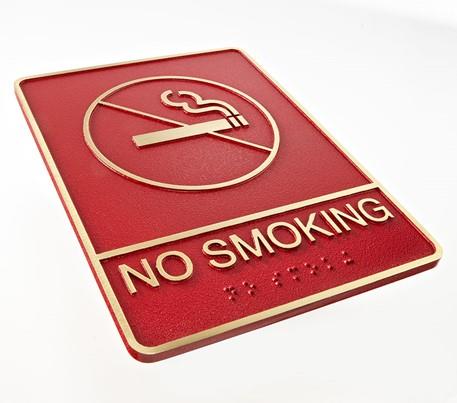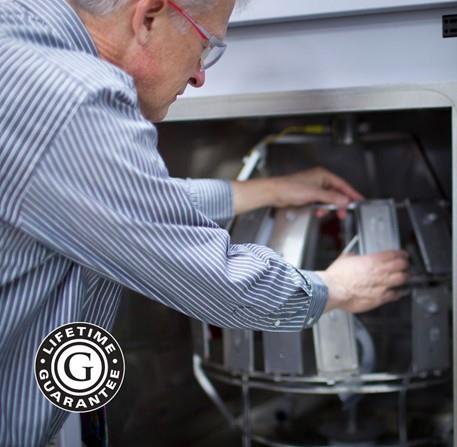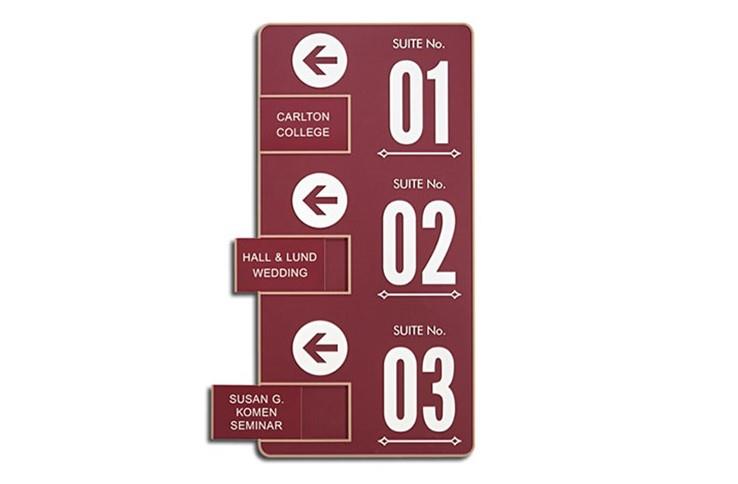 Our ADA directional signage offers compliance as well as beauty and style. These solid metal plaques are available in standard 7" x 8.5" x 0.25" size with a sand or stipple background texture and any of our standard paint colors.

Don't let ADA signage requirements for your school, business or government building be an eyesore - order solid aluminum, brass or bronze ADA-compliant plaques. Unlike other ADA-compliant products, our manufacturer Gemini's patent-pending process does not use loose beads for the Braille component or rely on imperfect, noncompliant castings. Like all of our plaques, they are perfect every time.

For indoor applications, double face tape can be specified as your mounting option.

California ADA also available. Please call for a quote.
Standard ADA